| | | | |
| --- | --- | --- | --- |
| | <! a href="blank.htm" STYLE="text-decoration: none;"> | <! a href="blank.htm" STYLE="text-decoration: none;"> | |
One-year warranty, bargain price.

Attitude Gyro (AG, Gyro Horizon), Directional Gyro (DG, Gyro Compass, Heading Gyro), Turn & Bank, Turn & Slip, Turn Coordinator, Autopilot Gyro, Wing Leveler Gyro, Horizontal Situation Indicator (HSI), Flight Director (FD) head. Altimeter, Airspeed, Rate-of-Climb, Vertical Speed, Sensitive Altimeter, Manifold Pressure, military-style AN gyros,

Gyro rotor overhaul, service, repair,

Beech Bonanza, Baron, Cessna 172 Skyhawk, 210 Centurion, Skywagon 206, 208 Caravan, 310, 337 Skymaster, 340, 414 and 421. Piper Cherokee, Mooney, Aero Commander, Commander, American, Grumman-American, Tiger, Bellanca, Stinson, Maule, Aviat, ACA, Aerostar, Columbia, Cirrus, SOCATA, Navion, Luscombe.
OUR SERVICES: (For Service Request Form, click here.)
---
<! -------------- TEXT BOX inside big box ---------->

<! font color="#002244" >
At AQI, we:


YOUR instruments, including:

GYROS
GYRO ROTORS
PRESSURE Instruments
MANIFOLD/FUEL PRESSURE/FLOW Gauges
---
EVALUATE (

FREE EVALUATION)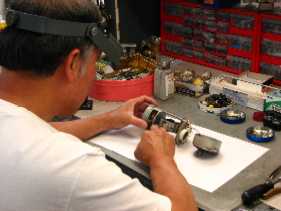 We evaluate your instrument, for free, to determine if it is repairable, and then provide you with a quote for repair or overhaul. MOST INSTRUMENTS ARE REPAIRABLE.
When sending us an instrument for evaluation and quotation, please fill out, and enclose with your instrument, the Request for Service form from our website.
If we find that your instrument cannot be repaired, or if you decline to have us work on it, there will be a basic shipping charge to return it to you, if you want it returned.
---
EXCHANGE
SOME OF OUR
READY-TO-SHIP
INSTRUMENTS
---
CLICK TO ENLARGE
In a hurry to get your airplane safe, legal and flying again? We offer a quick, convenient exchange for many models of most basic flight instruments -- and several other types, too. Call us to see if we have what you need, and we can send it to you promptly.
You are allowed 2 weeks to return a matching repairable unit. Exchange cores are subject to inspection and approval. We reserve the right to refuse any core we determine is unacceptable (though we generally accept most exchange cores). If your core is refused, you will be charged a core fee. Exchanged instruments carry our one-year, "no-hassle," warranty.
---
OVERHAUL

From large World-War-II vintage instruments, to precise flight director and autopilot instruments for modern high-performance twins, we know how to overhaul almost any American general aviation instrument to manufacturer's specs -- and probably already have experience with your model of instrument.

We provide a quick turnaround, to get you back in the sky, quickly, with an airworthy panel.

Our shop uses an FAA-approved procedure for handling, overhaul, reassembly and testing.

All instruments must meet manufacturer's specifications before an 8130 or maintenance release will be issued.

Overhauled instruments
carry our
one-year,
"no-hassle,"
warranty.

INSTRUMENT OVERHAULS
All prices include the normal replacement parts.
You will be contacted if other charges are incurred.
Gyro Horizon - Electric - from...
$ 695
Directional Gyro - Electric - from...
$ 695
52D75
$ 575
G840A & G830A
$ 495
NSD 360 HSI - from...
$ 1,495
G1050A
$ 1,495
G550A
$ 1,095
KI 256
$ 1,095
KI 258
$ 1,095
52C77
$ 1,095
52D166 & 167 AH
$ 650
52D266 & 267 AH
$ 650
G502C & G502B DG
$ 995
52D154 & 254 DG
$ 650
KI-525A HSI (DG/CDI)
$ 1,495
KG102A-DG
$ 1,295
Magnetic Compass (Airpath)
$ 125
8-Day Clock - from...
$ 225
Tachometer (RPM) - Mechanical - from...
$ 185
Tachometer (RPM) - Electric - from...
$ 245
---
TEST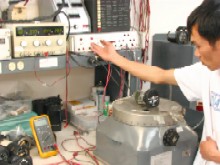 We test your instrument, to ensure it functions to manufacturer's specifications. When it passes our careful tests, it is returned with a "yellow tag" certificate or FAA Form 8130 to certify it as airworthy.
---
REFINISH
For a pilot to correctly read an instrument,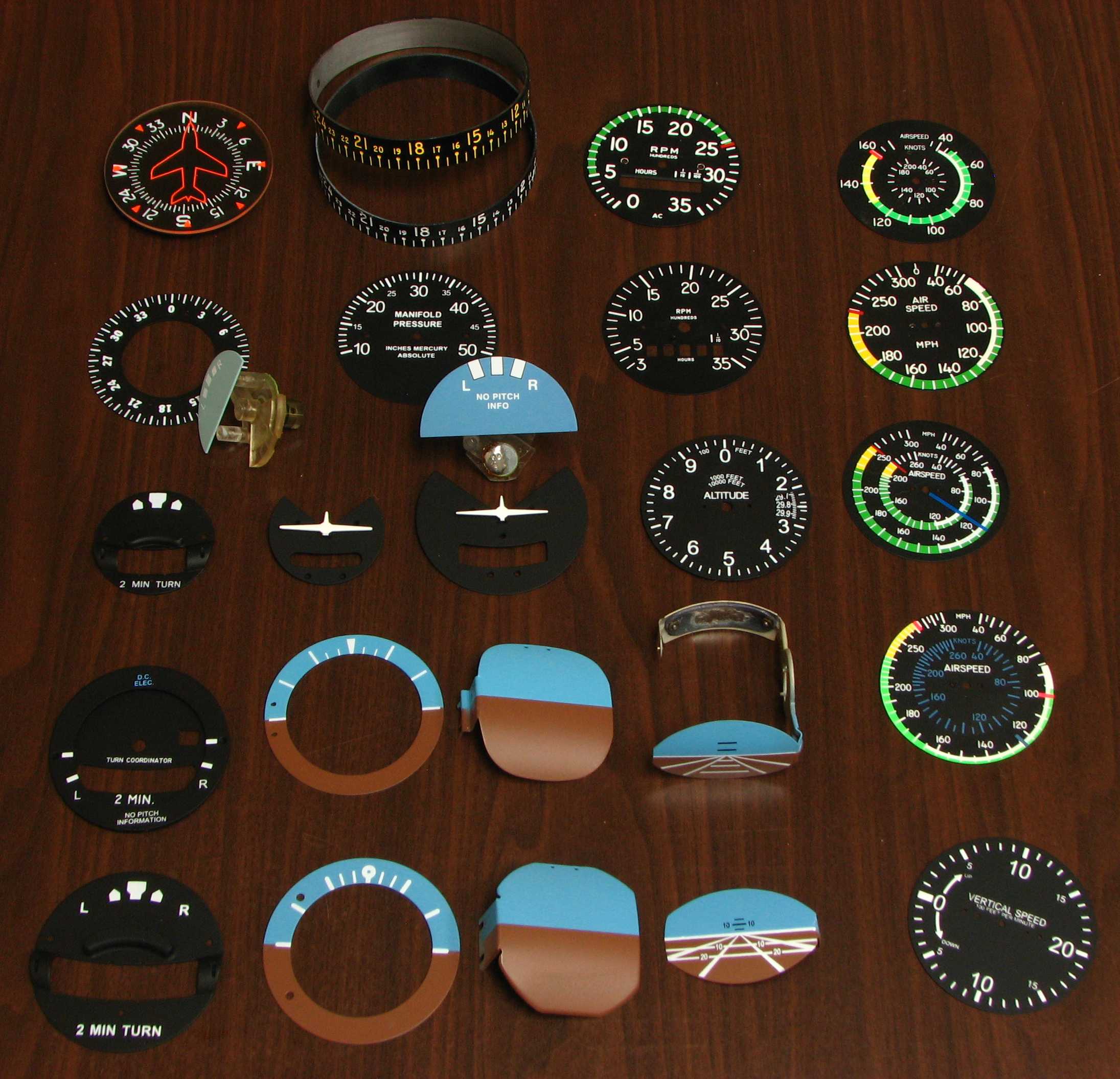 CLICK TO ENLARGE

its markings must be clear and clean. As instruments age, their colors fade, paint flakes off, and markings can become less readable. This makes the instrument less safe -- especially in adverse conditions where easily-readable instruments are critical.

Our instrument-refinishing staff have a combined experience of three decades in this specialty, and our dial-refinishing shop produces superb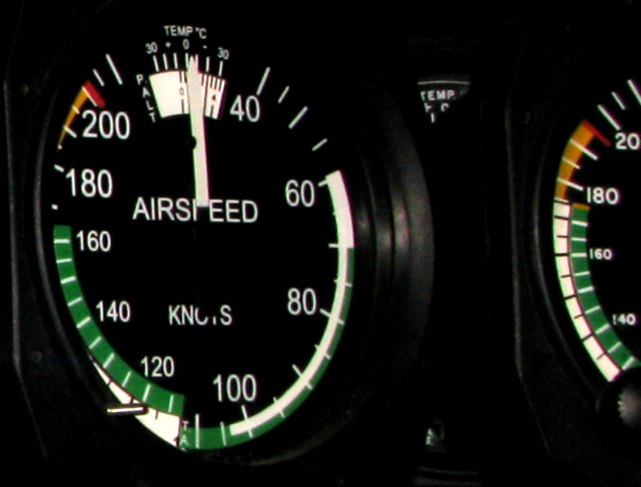 precision work, to manufacturers' specs.
The improved appearance of your instrument not only enhances its usefulness, but also its value, and the value of the airplane in which it is installed. For just $50, your instrument can have the elegance and clarity of new equipment.
When you need to see the facts aloft, clearly, do what other instrument shops around the nation do: Turn to AQI.
---
<! -------------- End of TEXT BOX inside big box ----------> <! ------------- BOTTOM menu table -----------> <! ------------- end of BOTTOM menu table ----------->