| | | | |
| --- | --- | --- | --- |
| | <! a href="blank.htm" STYLE="text-decoration: none;"> | <! a href="blank.htm" STYLE="text-decoration: none;"> | |
One-year warranty, bargain price.

Attitude Gyro (AG, Gyro Horizon), Directional Gyro (DG, Gyro Compass, Heading Gyro), Turn & Bank, Turn & Slip, Turn Coordinator, Autopilot Gyro, Wing Leveler Gyro, Horizontal Situation Indicator (HSI), Flight Director (FD) head. Altimeter, Airspeed, Rate-of-Climb, Vertical Speed, Sensitive Altimeter, Manifold Pressure, military-style AN gyros,

Gyro rotor overhaul, service, repair,

Beech Bonanza, Baron, Cessna 172 Skyhawk, 210 Centurion, Skywagon 206, 208 Caravan, 310, 337 Skymaster, 340, 414 and 421. Piper Cherokee, Mooney, Aero Commander, Commander, American, Grumman-American, Tiger, Bellanca, Stinson, Maule, Aviat, ACA, Aerostar, Columbia, Cirrus, SOCATA, Navion, Luscombe.
ROTOR OVERHAULS & OVERHAULED ROTORS
---
To assist other instrument shops, we overhaul and stock a wide assortment of rotors for most major brands of general aviation gyro instruments.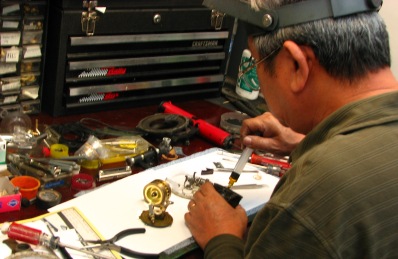 Instrument shops around the U.S. turn to us for the delicate and critical business of overhauling gyro instrument rotors

-- the heart of every gyro instrument.

Our master technicians, working in our rotor overhaul lab, have the expertise and experience to efficiently and precisely remanufacture your customers' gyro rotors to exacting tolerances -- allowing your shop to focus on more productive use of your technicians' time, talent and resources.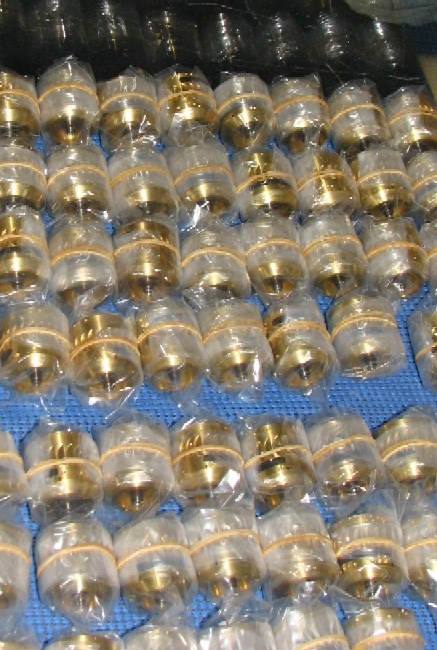 Like our instruments,
our gyro rotors
come with a one - year, no - hassle warranty,
to assure you of quality work.
Below is just a sample of the many gyro rotors we overhaul and/or stock (if you don't see what you're looking for, give us a call):
Rotor Overhaul Prices
for instrument shops
(included in overhaul of instrument)
Turn Coordinators:
EGC-7Z
$ 80
EGC-7Z w/bad stator
$ 225
EGC-14V
$ 80
General Design
$ 85
Brittain (New Style)
$ 80
Edo-52D75
$ 105
Edo-52D69
$ 95
Gyros - Vacuum:
King
$ 145
Aeritalia
$ 80
Standard
$ 80
A.I.M.
$ 80
Edo-Aire
$ 80
ANs
$ 80
I.F.R.
$ 80
R.C. Allen (Old Style)
$ 90
R.C. Allen (New Style)
$ 90
Gyros - Electric:
A.I.M.
$ 160
R.C. Allen
$ 160
King
$ 160
---
<! ------------- BOTTOM menu table -----------> <! ------------- end of BOTTOM menu table ----------->